Recipes Herbalife Valentine's ( February 13, 2022 )
---
Valentines Day Protein Brownie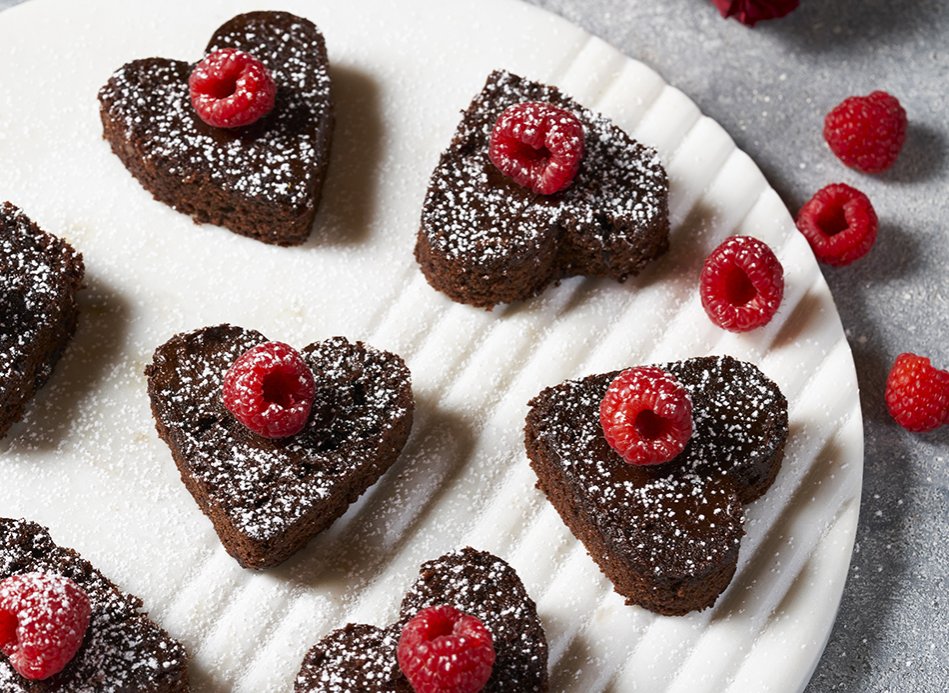 A dozen red roses, a glass of bubbles, and a deliciously decadent chocolate brownie. It's what guilt-free Valentine's Days are made of.
While we can't promise the first two, nothing says 'I love you' like a home-baked chocolate treat. Created by our very own nutritional boffins and infused with passion (plus a splash of vanilla), our brownie recipe is healthy, gluten-free and tastes divine.
Best of all, your favourite someone will know you've poured your heart and soul into their special day surprise. That's a priceless gift of love on Valentine's Day – or any other day of the year.
But don't let on how easy they are to make!
¡¡Your meal replacent wait you¡¡
Serves: 1
Prep time: 1 minutes
Cook time: 22 minutes

Ingredients:
1/4 cup gluten free rolled oats
5 scoops of H24 Rebuild Strength Chocolate or Herbalife shake mix
1 egg
1 tablespoon honey
1 teaspoon vanilla extract
2/3 cup Almond milk
2 tablespoons coconut oil
1/2 cup raspberries for topping
Method:
1. Preheat the oven to 180°C and spray an 8-by-8-inch baking pan with a non-stick cooking spray.
2. Add the oats to a blender and blend until they resemble oat flour; then mix in the oat flour, H24 Rebuild Strength and the cocoa powder in a bowl.
3. Whisk the egg, honey, vanilla extract and almond milk in a separate bowl until combined; then add the mixture to the dry ingredients
4. Heat the coconut oil in a small pan over a low heat, stir continuously until liquidated – then stir into the batter.
5. Pour the mixture into the prepared baking pan and sprinkle with raspberries – bake for 18 to 22 minutes.
6. Let the brownies cool completely before cutting into 12 bars – and enjoy!