Mint Chocolate Protein Balls
---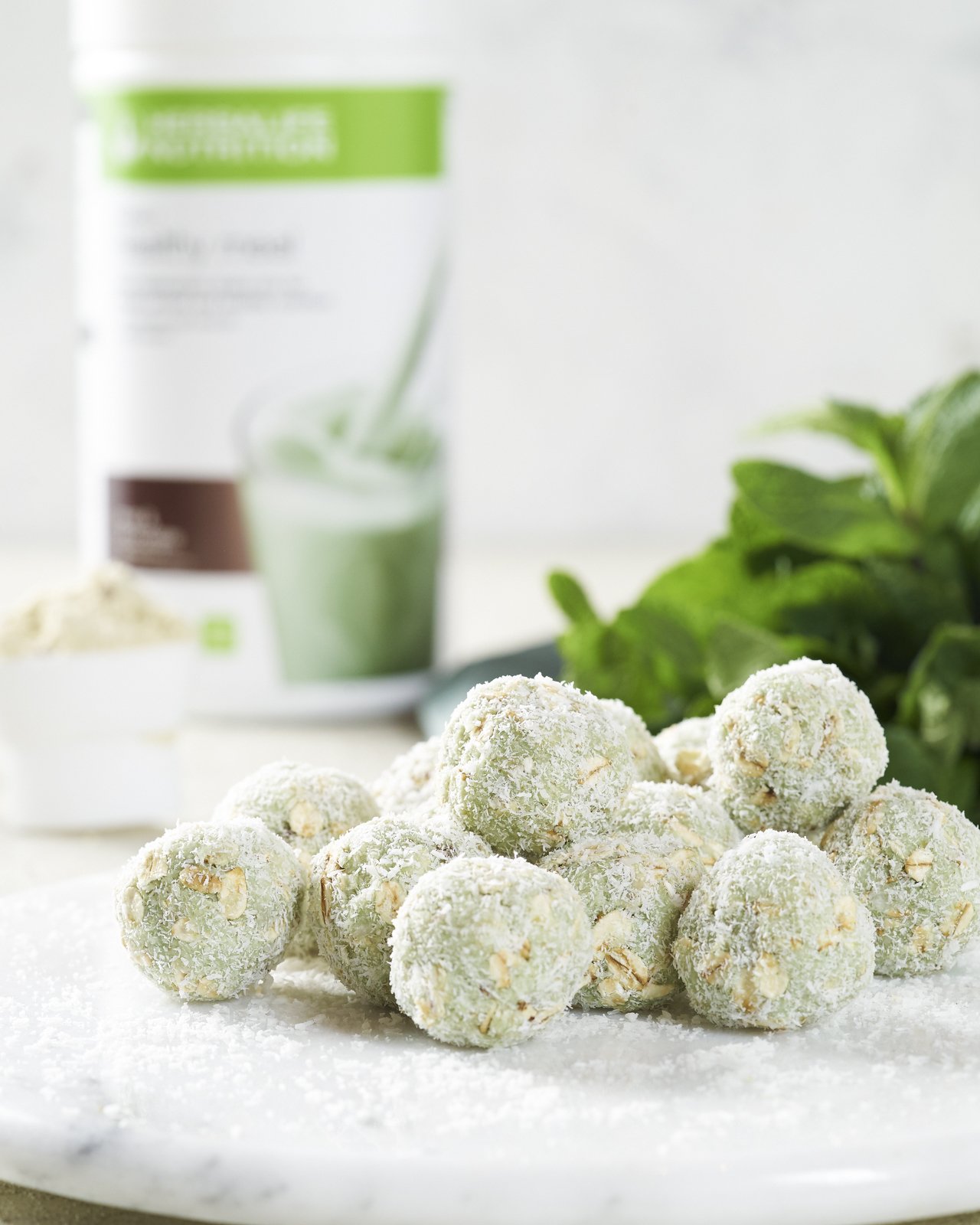 ---
https://www.herbal-online.uk/p7738962-formula-1-nu...

Mint Chocolate Protein Balls
Serves: 16
Prep time: 15 minutes, plus 30 minutes chill time
Ingredients:
2 scoops Formula 1 Mint and Chocolate
50g rolled oats
70g desiccated coconut, plus 2 tbsp, for dusting
1 tbsp agave nectar
70ml dairy-free milk

www.herbal-online.uk
Method:
Combine the Herbalife Formula 1 Mint and Chocolate, rolled oats and 70g desiccated coconut. Add the agave nectar and dairy free milk and mix until you have a firm mixture.
Line a tray with parchment paper and roll the mixture into 16 balls. Dust each ball in the 2 tbsp desiccated coconut and transfer to the sheet and refrigerate for 30 minutes before eating.
Nutritional Values per serving: Calories 56.3, Fat 3.7g, Carbohydrate 4.6g, Sugars 1.6g, Fibre 1.4g, Protein 1.4g