Hot and Cold Apple Pie with Coffee Ice Cream
---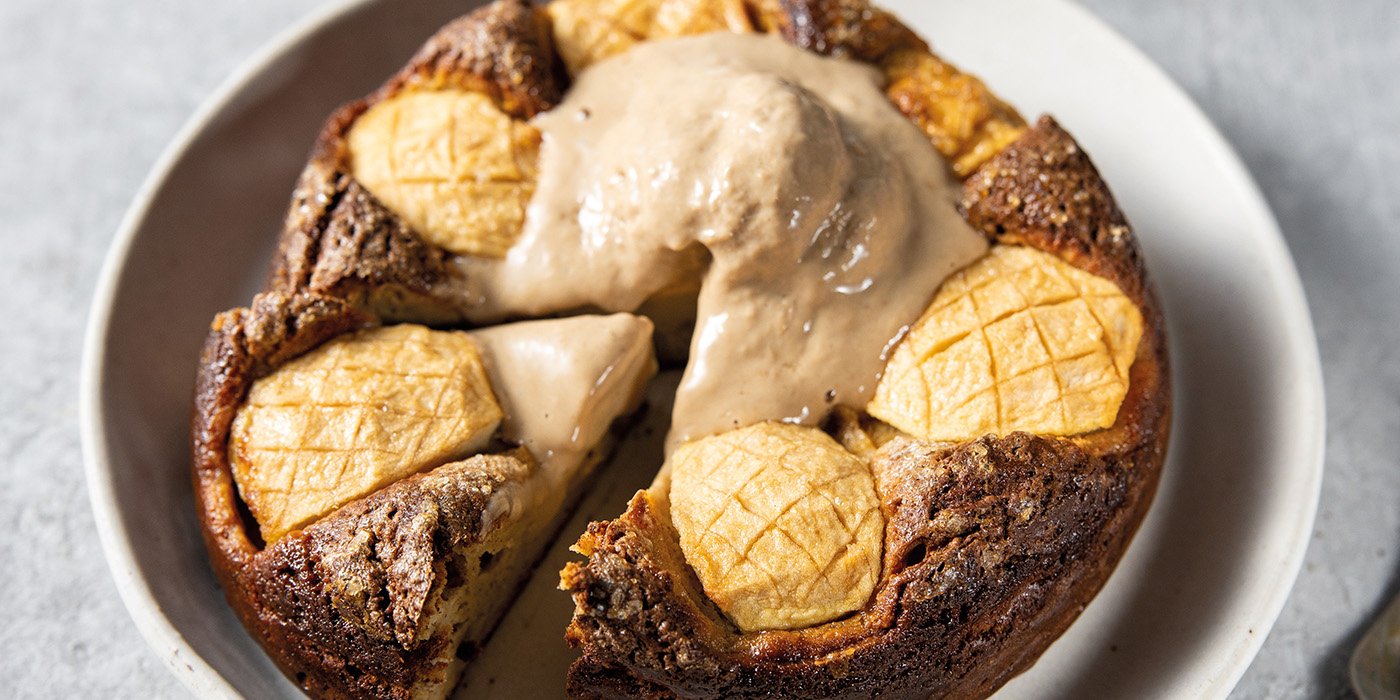 ---
It's time to get cosy and enjoy the best of summer flavours with this delicious dessert. Our virtuous apple pie contains the fibre from Multifibre, while High Protein Iced Coffee and Formula 1 are the stars of the show in our easy ice-cream recipe. All in all, it's feel-good kilojoule-controlled treat!
Vegetarian
Serves: 8
Ingredients:
Apple Pie:
· 2 servings (52 g) Formula 1 Vanilla Cream Flavoured
· 1 serving (7 g) Multifibre
· 1 medium green apple, thinly sliced
· 2 eggs
· 100 g low fat soft cheese (4% fat)
· 30 g kefir or buttermilk (low fat 1%)
· 1 teaspoon ground cinnamon
· 1 teaspoon brown sugar
Ice Cream:
· 240 ml almond drink
· 2 servings (44 g) High Protein Iced Coffee (HPIC)
· 2 servings (52 g) Formula 1 Café Latte Flavoured
· 2 tablespoons almond spread
Method for Apple Pie:
1. In a bowl, mix the eggs. Add the rest of the ingredients for the apple
pie (except the apple) and mix well.
2. Pour the mixture into a lined 15cm springform tin and garnish with the
apple slices.
3. Mix the cinnamon and sugar together and sprinkle over the apples.
4. Bake for 20-25 minutes at 180°C until browned.
Method for Ice Cream:
1. Mix all the ingredients for the ice cream well, then transfer to a
freezer-safe container and freeze for 2-3 hours.
2. Serve with the pie.